Digitaal-Werven
D&I Event
1 juni 2023
Locatie: Mereveld, Utrecht
Met tracks over D&I in werving, D&I in selectie en inclusion&beloning
Een dag boordevol inspiratie voor corporate recruiters, HR managers & HR business partners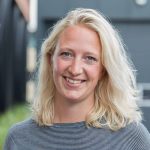 Lotte Kok – Adviseur arbeidsmarktcommunicatie in zorg & techniek
Digitaal-Werven is voor mij het event geweest dat mij van de overtuiging "recruitment betreft vervullen van vacatures" heeft doen omslaan naar de overtuiging "rondom recruitment zit een hele grote interessante wereld die raakt aan je gehele HR- of zelfs organisatiebeleid". Het heeft voor jaren mijn koers binnen mijn werk bepaald. Met veel mooie praktijkcasuïstiek ga ik altijd geïnspireerd de deur uit.

Programma
9:30 ontvangst
10.00 opening door dagvoorzitter Babette Nagl
é
10:15 Opening Keynote
Ghita Ramdiansing – Chair UIF foundation
What is your attitude when you interact with people?

Ghita is the chair of the Universal Interaction Foundation (UIF) and author of the book 'People, the manual'. Ghita is an expert on human interaction and will talk about interactions between people with different backgrounds. All people are different and hence prefer different styles of communication. In her talk she will lay the groundwork for better understanding between different types of people.
The keynote will be in English
10:45 Wissel
10:50 Break out ronde 1
Werving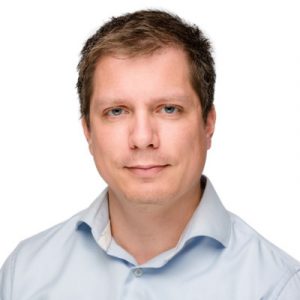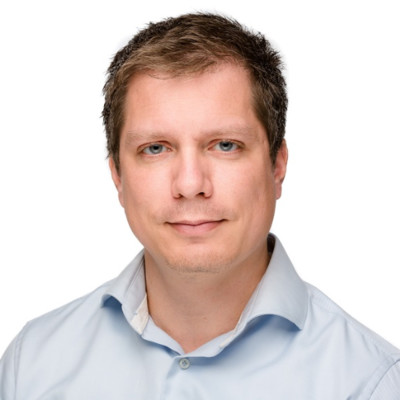 Dr. Djurre Holtrop
Assistant professor Universiteit van Tilburg
Recruit on fit – Research into the effects of targeted recruitment messages
Sometimes it's just not possible to use extensive selection methods, for example in a tight labor market or when recruiting volunteers. Yet, it's still important to select on the right traits, such as selecting sales people with a minimum degree of extraversion. In these cases, targeted and realistic recruitment messages could help recruit fitting candidates and deter non-qualified candidates. Or can't they? With several carefully executed scientific experiments, we developed recruitment messages to appeal to certain traits, then we tested these messages in an actual recruitment campaign. Can the right message attract the right person? In this session Djurre will share his findings of this research. 
This breakout is in English
Selectie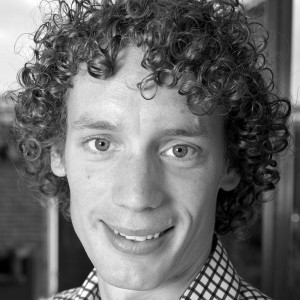 Laurens Waling
Chief Evangelist 8vance
Skill based hiring
De arbeidsmarktkrapte dwingt bedrijven creatiever te kijken naar de mogelijkheden om andere doelgroepen in te zetten. Denk aan het slimmer benutten van om het interne potentieel, maar ook studenten, gepensioneerden en mensen met afstand tot arbeidsmarkt. In deze sessie laat Laurens Waling zien hoe je met AI verborgen capaciteit onder medewerkers aanboort, taken herverdeelt en flexibel nieuwe doelgroepen van externen inzet.
Inclusion & Belonging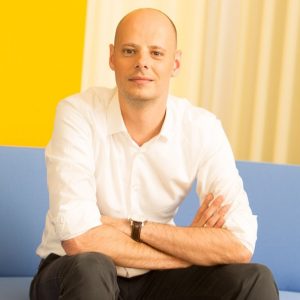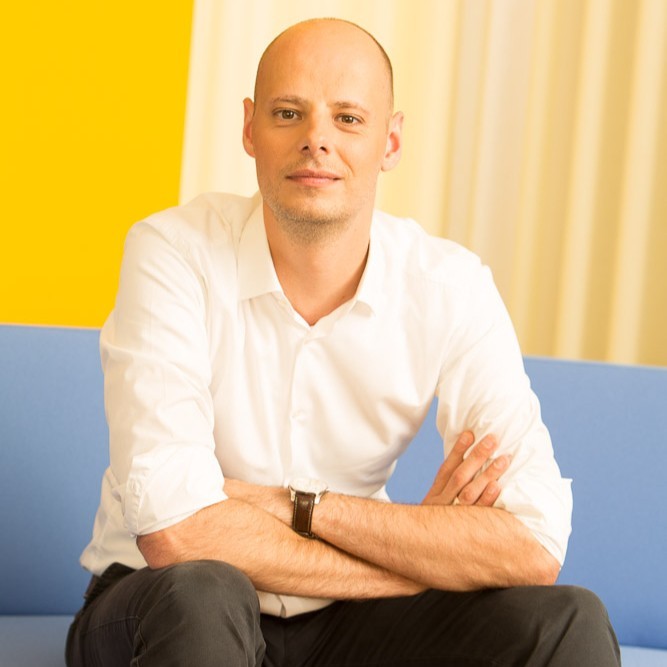 Albert Hoekstra
Manager D&I @ ANWB
Een inclusieve cao voor iedereen. Kan dat?
In deze sessie bespreken wij de casus van de ANWB voor een nog inclusievere cao. We kijken naar de aanpak, de analyses en de uiteindelijke opbrengst. Waar staan we nu en waar werken we naar toe? In deze sessie willen we handvatten aanbieden als gids en inspirator voor andere werkgevers.
11:20 Pauze
11:50 Break out ronde 2
Werving
Global people
Informatie volgt
Selectie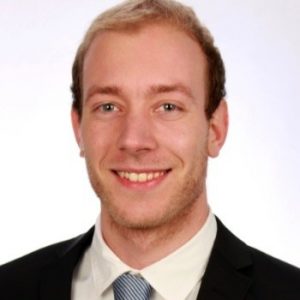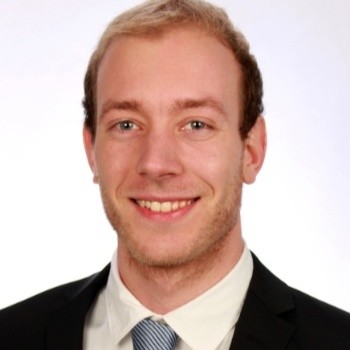 Marvin Neumann
Assistant professor VU Amsterdam
Balancing between structure and human judgement in selection 
This talk will provide hands-on suggestions for improving hiring decisions in practice based on science. Literature tells us that combining information such as test scores and interview impressions using a simple algorithm or decision rule results in better hiring decisions than human judgment. However most hiring managers consider themselves experts and don't like this structure. In this talk interventions will be discussed on improving quality or hiring with the buy-in from the stakeholders involved and the effect on diversity. 
This break out is in English
Inclusion & Belonging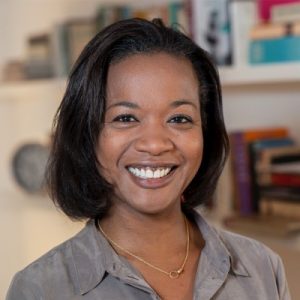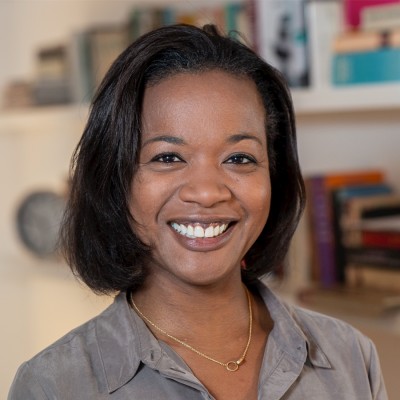 Bernice Feller-Thijm
Culture & inclusion strategist
De key succesfactoren van inclusief leiderschap
Vele onderzoeken tonen aan dat diversiteit leidt tot betere bedrijfsresultaten in termen van innovatie, creativiteit en omzet. Maar zonder inclusie gedijt diversiteit niet en dat begint bij inclusief leiderschap. 
In deze sessie zal Bernice uiteenzetten wat er nodig is om een inclusieve leider te zijn met concrete voorbeelden uit de praktijk. Wat zijn de belangrijkste dingen waar elke leider op moet letten? Wat nodig is om tot optimale individuele prestaties en succesvolle samenwerking binnen teams te komen? Na deze sessie ga je weg met inzichten en tips die je meteen de volgende dag kan toepassen om een meer inclusieve werkomgeving te creëren.
12.20 Wissel
12:25 Break out ronde 3
Werving
Inclusieve employer branding
Talmark
Inforamatie volgt
Selectie
TBA
Talent spotting
Inclusion & Belonging
TBA
12:55 Lunch

14:00 Plenary session
Keynote
Kobi Ampoma
Global Talent Acquisition Lead @ Getir
Finding and onboarding untapped talent pools
As the global Talent Acquisition Lead Kobi manages several regional teams at Getir. Finding candidates is a challenge in this market, so where do you find the candidates that other companies might be ignoring? And how do you attract them and onboard them into your organization?
14.40 Wissel
14:45 Break out ronde 4
Selectie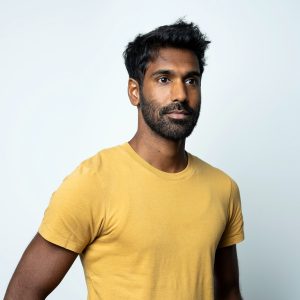 Ranjith Claessens
Head of commercial @ Pera
Unbiassed hiring
Inclusion & Belonging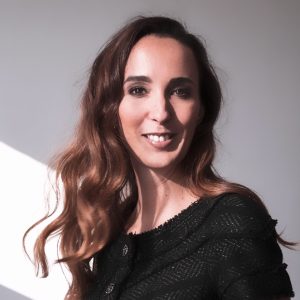 Georgia Kyriakopoulos
VP Neurodiversity in Business NL

Neurodiversity in business
Neurodiversity is a hot topic in today's workplace, and for good reason. It's  is a powerful force that drives innovation and success. In this talk, we'll explore the ways that embracing neurodiversity can help companies thrive throughout the employee life cycle, recruiting and retaining talent. You'll walk away with practical tips on how to create a neuro-inclusive culture that empowers all employees to reach their full potential. Whether you're an HR professional, a business owner, or an executive, join us to learn how embracing neurodiversity can transform your workplace for the better.
Georgia Kyriakopulous is a neurodiversity expert and one of the founders of Neurodiversity in business NL. A charity and global community that supports corporates to develop more inclusive workplaces through sharing best practices on neurodivergent recruitment, retention, and inclusion.
This talk will be in English
15:15 Pauze
15:45 Q&A with all speakers
During the day we will collect questions from the audience via digital methods and old school paper to all the speakers. The sessions you have and have not attended. During this 30 minute plenary Q&A these questions will be asked and answered by the speakers. 
16:20 Closing Keynote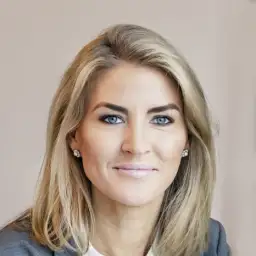 Elin Oberg Martezon – CEO Tengai
Eliminating bias with technology
Tengai was the first robot to actually interview candidates. Build from years of research into bias in selection processes. Tengai has now evolved to an avatar. Are robots taking over the interview as well? 
In her talk Elin will talk about bias and how technology can help make selection as fair and equitable as possible
This keynote will be in English
16:50 Borrel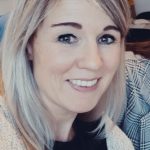 Mascha van Houten – Sr. adviseur werving & selectie Rechtbank Gelderland
Interessante sprekers, afwisselende onderwerpen die de recruitment ontwikkelingen volgen en verder gaan dan alleen werving & selectie. Met veel plezier bezoek ik Digitaal-Werven en laat me inspireren door praktijkvoorbeelden en vakgenoten.
Tijd tot event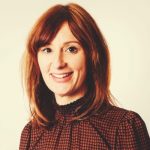 Natasja Freijer – Manager Recruitment en Arbeidsmarktcommunicatie Schiphol
Dit terugkerende event staat ieder jaar weer in mijn agenda. Het is namelijk het moment om te investeren in mijn eigen kennis, geïnspireerd te worden door vakcollega's en partijen die hun innovatieve wervingstools delen. Kortom een must voor iedere recruitment manager!
Sponsoren